Areas Commonly Missed When Disinfecting
7/25/2020 (Permalink)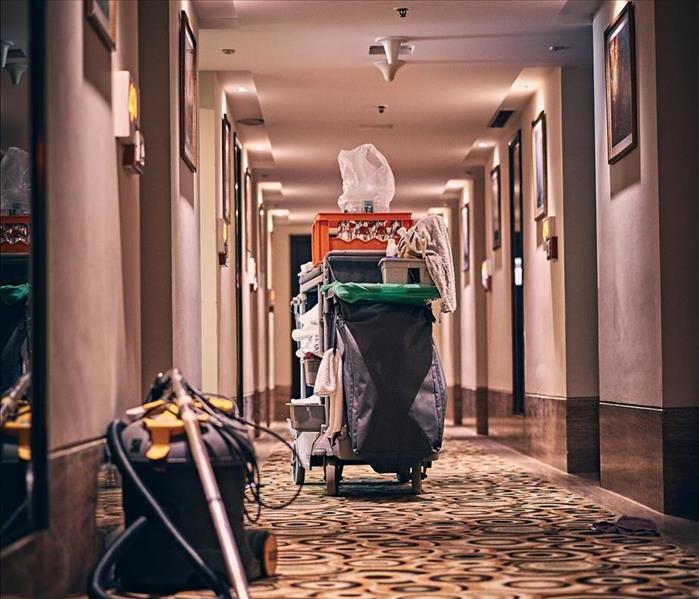 Disinfecting businesses, homes, and other locations has become a key part of slowing the spread of the coronavirus. For many, however, this heightened level of cleanliness is new, and they're not sure how to properly disinfect all areas of a store, office, or even home. There are a lot of areas that people are likely to miss if they haven't been trained in proper disinfecting protocol. Here are a few of these areas that you may not think about disinfecting, but you should.
Light Switches
While customers in a store may not necessarily turn on lights anywhere, that doesn't mean the switches can't be covered with germs. Someone could sneeze nearby, plus someone has to turn the lights on and off. In the home, your family members are always turning lights on and off, so they become high contact points. Wipe the switches down regularly, even if you live alone.
Toilets
One area many people were already disinfecting was the bathroom, but during a pandemic, you need to pay extra close attention to parts of the toilet people often touch. For example, you need to be sure to wipe down the toilet seat, cover, and handle. Also, don't forget to disinfect the sink handles, soap dispensers, paper towel dispensers, and door handles. If your store has a water fountain outside the bathroom, the button should be cleaned often.
Doorknobs
Most people are highly aware of how many others touch the main doors in and out of a business, office, or home. Those knobs are disinfected regularly, but don't forget about all the other doors in your office or home. All of those doorknobs need to be cleaned, too. Also, don't forget the knobs and pulls of your kitchen and office break room. Doors to changing rooms should also be disinfected.
Similarly, businesses that have buttons that automatically open doors (such as for handicap access) need to be cleaned just as often as doorknobs do. Rotating doors need to have the handles disinfected, too.
Elevator Buttons
All of the elevator controls, both inside the car and the outside call buttons, should be wiped down regularly.
We Can Help
It's okay if you're feeling overwhelmed with all of the disinfecting you need to do. That's why SERVPRO of Fontana is here. We provide in-depth cleaning services to residents and commercial spaces. Our team is trained in CDC cleaning protocols and will hit all of these commonly missed areas and more. Any high-touch surfaces will be professionally disinfected. Contact us today to learn more.