California Fires 2020: What to prepare during evacuation
11/17/2020 (Permalink)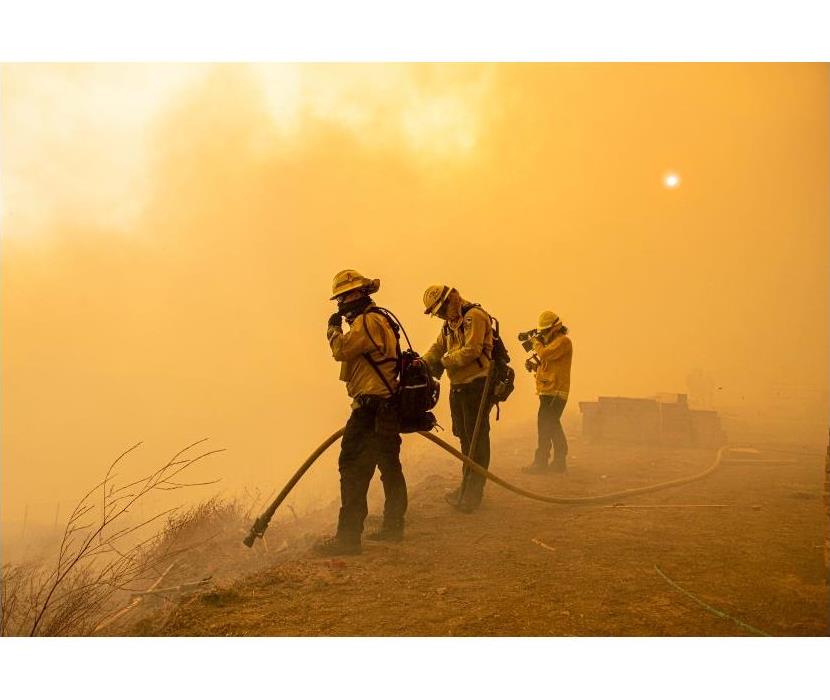 Amidst pandemic season, Orange County encountered several wildfires. In October alone, there were two recorded wildfires in Silverado and in Blue Ridge which affected massive amounts of land and people.
Silverado Wildfire
As of October 27, 2020 according to The Sun, 13,354 acres of fire with 5% contained was recorded and there were two firefighters critically injured. It has been difficult to contain this casualty because it is wind-driven, and with the gravity of the situation, they forced to evacuate 90,000 Irvine residents because the Sta. Ana winds continues to push flames toward homes. The chief said that 500 firefighters are deployed and they are moving as efficiently as they can in order to contain the fire. Overall, the fire was contained on November 7, 2020 with a good amount of damage to homes and to the area itself.
Blue Ridge Wildfire
Another fire was recorded just on the edge of Riverside, San Bernardino and Orange County engulfing 14,334 acres of land. There are no known cause as to how the fire started but it has been contained pretty much the same time as the Silverado fire.
"We're dealing with extreme wind and erratic fire behavior, and we have two fires burning simultaneously in the county," Orange County Fire Capt. Greg Barta said.
Wildfire Plan
Create an evacuation plan with your family and in order to do that, it should include:
Emergency meeting location - check for evacuation areas designated by your community.
Learn the escape routes inside your house and within your community. Making sure that you have the route all mapped out allows you to be more efficient in times of quick evacuation.
Make sure to include your pets and livestock in evacuating.
Establish a contact to your loved one and keep them updated on your condition and the casualty.

Also you need to prepare:
Always have a fire extinguisher ready at home.
Make sure that the family is oriented on how to act during evacuation. Turn off the things that need to be turned off.
Assemble an Emergency Supply Kit.
Maintain a list of Contact numbers.
Make sure to pack all the important documents and secure it with your personal belongings.
And most importantly, make sure that you always listen to the announcement from the fire department. Wildfires are unpredictable. Although in these cases, firefighters are trying to fight it before it can reach any house or any property but if worst comes to worst, do not panic. Keep a level head and keep in mind the things you need to do and move as efficiently as possible.
SERVPRO of Fontana Fire Damage Restoration Services
Since each smoke and fire damage situation is a little different, each one requires a unique solution tailored for the specific conditions. We have the equipment, expertise, and experience to restore your fire and smoke damage. We will also treat your family with empathy and respect and your property with care.
Have Questions about Fire, Smoke, or Soot Damage?
Call Us Today – (909) 357-4337