The Importance of Immediate Storm Damage Remediation
7/3/2021 (Permalink)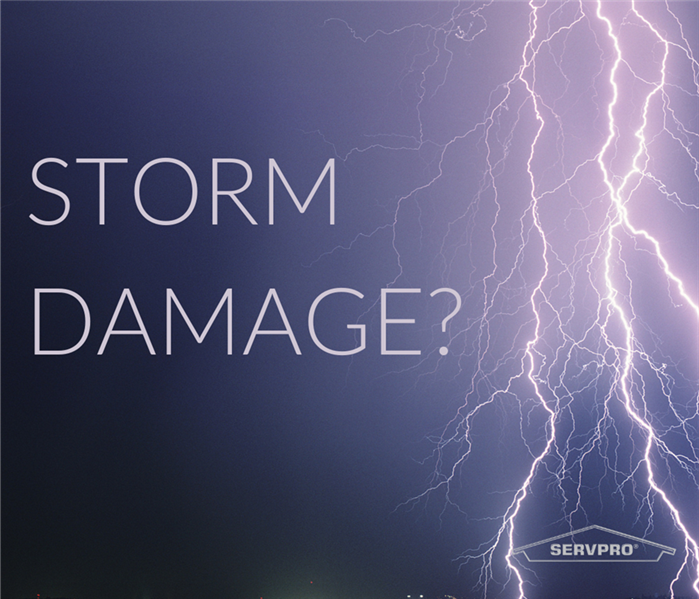 Storms and floods are alike in that they both produce extensive damages to any property, and you can't have one without the other. During or following intense storms or heavy rain, you may find damages due to flooding, leaks, fallen trees (or other debris) and more. When your property is struck it is important to understand the seriousness of these damages and how to address them.
In Southern California, we don't frequently see heavy rainfall or severe storms, however, when we do get these storms they are often powerful and strong. Storms can provoke a variety of damages to any home or business, putting your property at a standstill. These damages will likely force you out of your home or office until repairs are made. That's why you need an immediate response from a team of experts trained to identify the problem and the best way to fix it.
Often, those facing water damages following storms think it is simply enough to mop the floor and let it air dry. However, this is not enough. When proper care and remediation techniques are neglected, new damages develop structurally, creating an unsafe structure and living conditions. Professional teams are trained to drain the water and remove excess moisture to protect the structure of your property and those who live (or work) there.
At SERVPRO of Fontana, we are professionals at a variety of services including storm damage/flood clean up and restoration. Our disaster recovery teams make sure that your home is safe and free of other damages, moisture challenges, and mold to get your property back to normal as quick as possible.
Call us at (909) 358-4337.